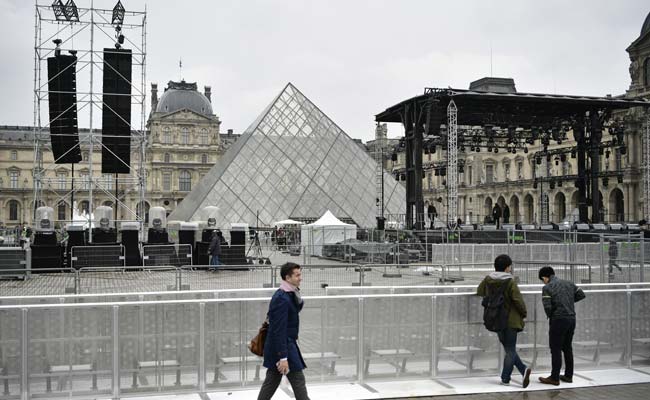 Paris:
The plaza outside the Louvre Museum in Paris, where French presidential frontrunner Emmanuel Macron plans a victory party if elected, was briefly evacuated today following a security alert, sources said. A spokesperson for Mr Macron's movement said the alert was due to a "suspicious package."
A police source said the area was cordoned off and searched by a police team "simply to banish any doubts."
Several hundred journalists who have been accredited for the post-election rally were asked to briefly move away from the site. The Louvre, the most visited museum in the world, is situated on the banks of the River Seine in the heart of Paris.
The plaza is the square between the two long arms of the building, where its famous glass pyramid entrance is located.
The second-round vote in France's presidential election is taking place amid tight security, with tens of thousands of police and troops mounting guard.
A string of terror attacks since January 2015 have left at least 230 dead and hundreds injured.
On February 3, a 29-year-old Egyptian wielding knives attacked troops patrolling the underground access to Louvre. He was shot and wounded by the patrol.
On April 20, three days before the first round of the presidential poll, a policeman was shot dead on the Champs-Elysees avenue, in an attack claimed by ISIS.
Promoted
Listen to the latest songs, only on JioSaavn.com
On Friday, a suspected terrorists was detained near a military base outside Paris. Guns were discovered as well as a pledge of allegiance to ISIS and several of the group's flags, sources close to the case told AFP.
(This story has not been edited by NDTV staff and is auto-generated from a syndicated feed.)